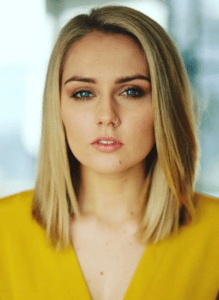 Jessica started dancing at the age of 3. At the age of 11 she travelled to London every Saturday to attend hip-hop classes with the successful company ZooNation (ZAD).
At the age of 14 she successfully gained a place with the ZooNation Youth Company (ZYC). Since being part of the Youth Company, she has been lucky enough to perform in various productions around London, including performances at Sadler's Wells, Stratford Olympic Park, Royal Albert Hall and in the show "Groove On Down the Road" at the Royal Festival Hall, Southbank Centre London.
Jessica continued her training with ZooNation Youth Company but also gained a place at Bird College, London, graduating with her Diploma in Professional Dance and Musical Theatre.
After graduating, Jessica travelled to L.A. to gain further experience within the hip-hop dance industry. She took classes with some of the top dancers in America, including one of Janet Jackson's choreographers.
Jessica has trained with Boy Blue Entertainment in London where she has been involved in many different events and shows in London with the company. She also teaches and helps out the Zoonation Youth Company and other dance schools around London. Jessica is just back from performing in Dubai at 'Global Village' in their Hip Hop shows.
Jessica teaches our Street Dance classes at GSD.