About GSD Norwich
GSD was established in 1946 and is one of the oldest dance schools in Norwich. Classes are held at The Spinney which is situated in the grounds of City Academy accessed from Earlham Road.

The main studio has a sprung dance floor, fixed ballet barres and a wall of mirrors. There is a second smaller studio, waiting and changing areas, tea & coffee making facilities and ample onsite parking and bicycle shed. Earlham Road is served by the no. 26 blue line bus which stops close to the entrance.
Classes are offered in: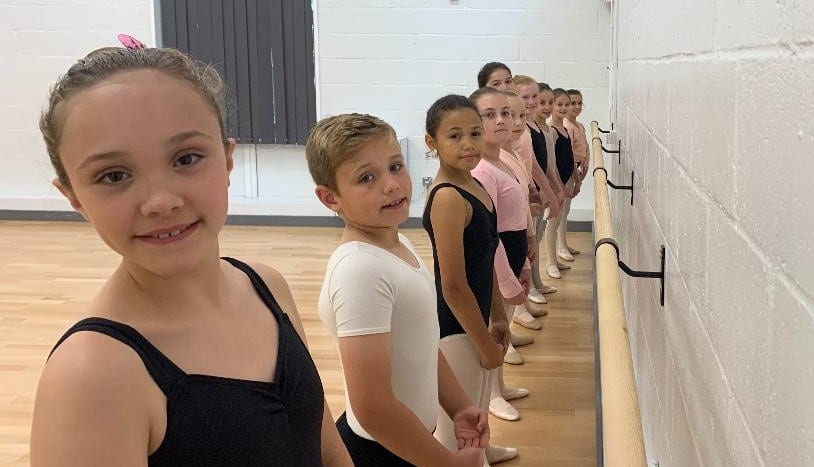 The school follows the ISTD syllabi in ballet, modern theatre and tap dance preparing children and students for exams on a regular basis. All children are given the opportunity to take examinations in their chosen genres. Children are accepted into the school from age three.
GSD offers its pupils the chance to perform in their shows which take place every other year and are held at The Walter Roy Theatre, Norwich. This gives the pupils a chance to experience the wonder of performing on stage to a live audience and the latter is an excellent opportunity for them to showcase their creative skills.
Past GSD pupils have furthered their training at various vocational colleges – Bird College, Elmhurst Ballet School, London Contemporary, London Studio Centre, Masters College, Northern Ballet School, Performers College, Stella Mann College and Tiffany Theatre College. Pupils have also attended classes for The Royal Ballet Associates.
Porselli Dancewear in Norwich stocks our full range of uniform.