Enhancement Classes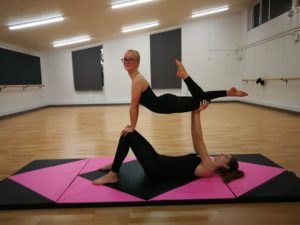 We also offer some non syllabus enhancement classes where the children focus on techniques as well as working on different genres such as street, contemporary, musical theatre and acro. These classes also consist of good stretching and strengthening work to help prepare students who hope to go onto full time dance college or to just have a lot of fun.
The acro is always done with safety first and with the use of our mats and yoga balls the students find the correct and safe alignment to develop their skills.
Miss Abi has trained with Acrobatic Arts to ensure that the health and safety of our students is the highest priority in the acro classes.
For more information please contact us via phone or email.