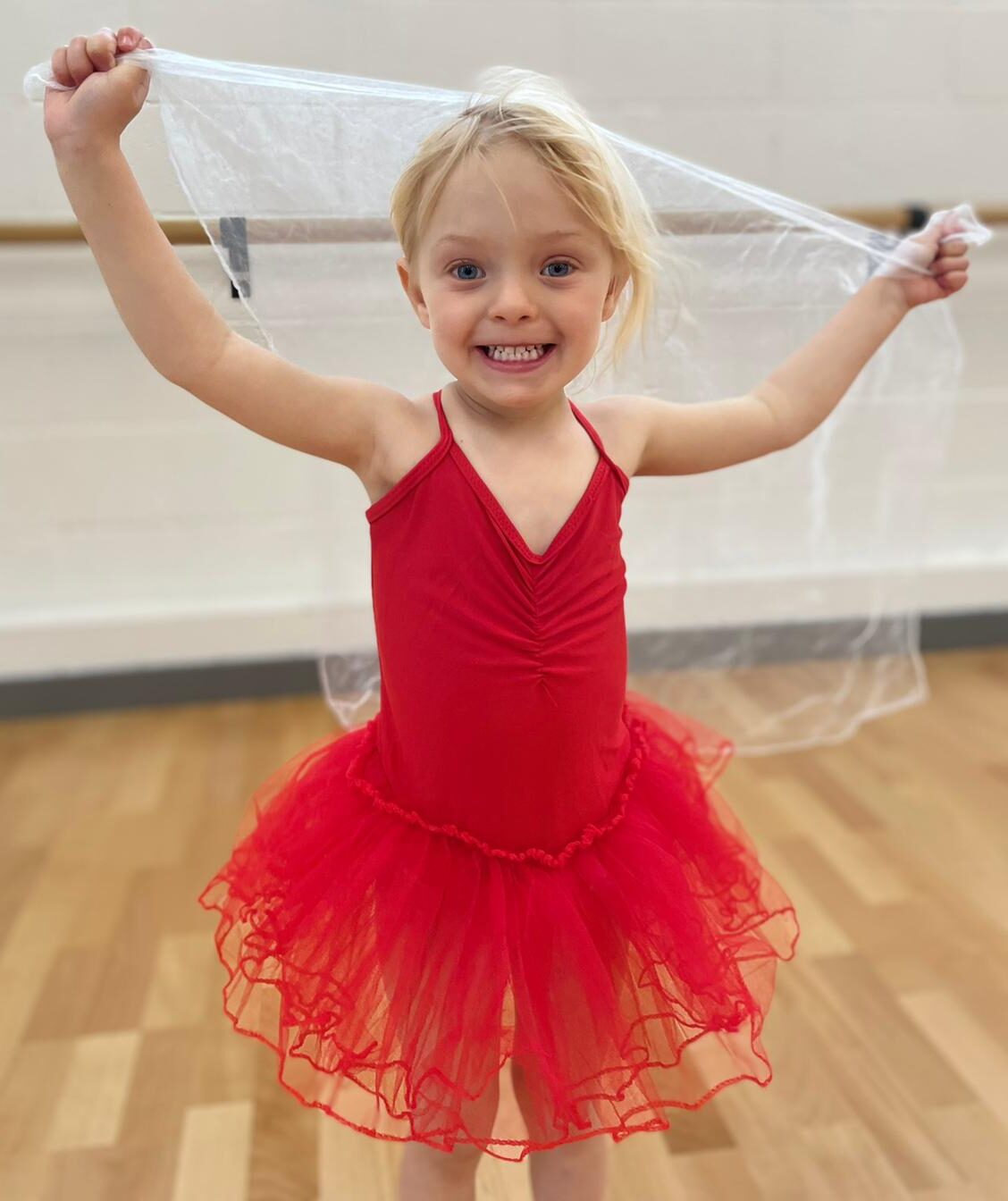 Mini movers is specifically for our youngest dancers of age 3 years and over.
Creative movement concentrating on basic motor skills and stimulating the little one's imaginations. With the class giving them a taste of ballet and tap dance, using a mixture of classical songs and nursery rhymes, this encourages the children to listen to the music and lyrics as well.
Using a selection of props including chiffon scarves, musical instruments, ribbons, the parachute, and bubbles, the movements and exercises are a great way to develop your child's confidence and independence as well as learning to take instruction.
The class has a delightful atmosphere with older students helping in the class reaffirming our friendly family atmosphere.