Tap Dance Classes in Norwich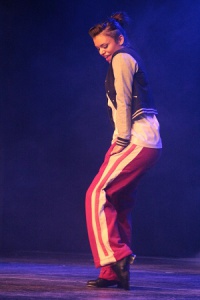 Tap dancing is great fun for boys and girls of all ages. At GSD we start lessons in tap from as young as 4 years old.
We prepare students for exams from ISTD grade 1 all the way to Advanced 2. At the higher levels, these examinations also count for UKAS points should your child wish to go to university.
Our tap students regularly take part in local dance festivals such as Suffolk Festival, performing solo, duet and group numbers.
For more information about tap lessons at GSD, call us on 07733341751.